Teesside Karting Academy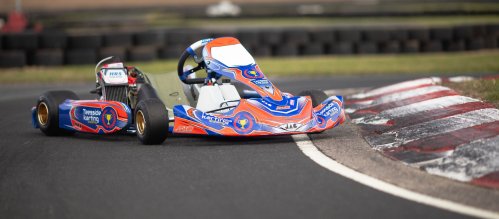 All-new for 2021, Teesside Karting are happy to announce our new academy offering karting lessons from our experienced karting tutors. We offer tuition in your own kart or a school kart, with a Micro Max cadet, Junior Rotax and Senior Rotax available. Kart hire with mechanical and coaching back-up is available for practice and race days. Working with our partners Lucas Racing and HRS Race Engines, we are able to offer a full range of karts and parts for sale.
---
Packages
Foundation - Even if you've never been in a kart before you can access our Karting Academy, using one of our range of corporate karts alongside an instructor learn a bit more than the basics. Karts are available for all ages and sizes from 8 years old and 4'6'' tall.
Beginner - If you have completed our foundation course or you own your own kart, we can offer tuition days as one-off's or as part of a course of lessons. Using a combination of technology and experience for tailored sessions covering:
Technique analysis

Racing Lines
Braking
Steering
Application of Power
Efficiency

Data and video analysis
RaceCraft - Push yourself to the limit, whether you are taking part in a course of lessons or you are already an experienced karter these next level sessions will improve your racing, technical and mechanical skills. Our on-track and classroom sessions provide you with further understanding of your driving, pushing your skill level and shaving off the tenths and hundredths to push you up the grid. Our sessions cover:
Race line analysis
Track positioning
Defensive/offensive
Cornering arcs
Speed
Bespoke Packages - Our bespoke packages allow both drivers and helpers to push their knowledge base, covering the above areas to your skill level with additional sessions in:
Set up analysis and correction
Mechanical
Weather awareness
Fitness and diet
Data analysis
---
Kart Hire
We offer a comprehensive kart hire service for Micro Max, Junior Rotax and Senior Rotax karts.
Karts are available for both practice and race days, hire includes:
Kart and engine that has been prepared for your use
Practice day track fee [race day entries paid to circuit]
Used tyres
Available upgrades include:
New tyres chargeable on order
Fuel
Mentoring
Mechanical support
Not included in kart hire, race entry fees, fuel, new tyres, damage*
---
Try before you buy
We are able to help you with your next purchase. Working with our suppliers, Lucas Racing, we can supply MS Karts with HRS Race Engines for all classes of Rotax.
We are able to give you the opportunity to try one of our race hire karts to help you to decide whether an MS Kart suits your needs, or maybe take the opportunity to try a kart before moving up a class.
These sessions provide you with a kart with a suitable engine for one hour for £200, and if you then purchase a kart from us we will take £150 off the price.
---
Prices
Foundation lesson

£60

per hour
Beginner Lessons from

£149

per session
RaceCraft Lessons from

£175

per session
Bespoke packages and lessons price on enquiry
Kart Hire packages from £320 - please contact us for more information.
---
Contact Us
Contact the Academy directly via email academy@teessidekarting.co.uk